The fine art of distilling technology - since 1869
A Family Business … for more than 150 Years!
Founded officially in 1869, CARL is one of the oldest distilling coppersmiths in Germany and in the world. But even before this date, the family of CARL has been working as coppersmiths since around 1800, producing the first kettles and distilling facilities. A long journey … In the following overview you get to know some highlights of our milestones. Since 2004 we are working at our new production facility in Eislingen (5,000 m2 shop floor of production/office/storage) with our team of 25 experts of different disciplines.

MILESTONES
SINCE 1869 – 20xx
1800

s
First coppersmith facilities of family CARL …

1869

Official founding of CARL Kessel- und Kupfer-Schmiede – necessary by rules of the German TÜV – near the train station of Göppingen; first generation of CARL

1916

CARL separates in Christian CARL (Dipl.-Ing.) Brennerei and two further companies (Jacob CARL & Gottlob CARL); second generation lead by Dipl.-Ing. Christian CARL; moving to Ziegelstraße

1942

Son Walter CARL (third generation) takes over the company

1968

Daughter Traudel Plank (born CARL) takes over as fourth generation; expansion to a European leader as a specialist in distilling technologies

1970

s
The 10,000th CARL plant is built

1980

s
The first CARL industrial distilling plant with a production capacity of 30,000 lApd is built

1984

Development of the new CARL plate design with perforated floors

1992

CADI – Computer Aided Distilling: The world's first automation of distilling facilities

2000

s
In the US/GB/GER/A many distillates of CARL facilities are highly awarded worldwide

2004

Move into the new production building in Eislingen – more than 5,000 m2 production & office space

2018

DPC – Distilling Process Control: Further new automation by CARL for smaller plants

2021

CARL's new CI, communication and website incl. digital showroom go online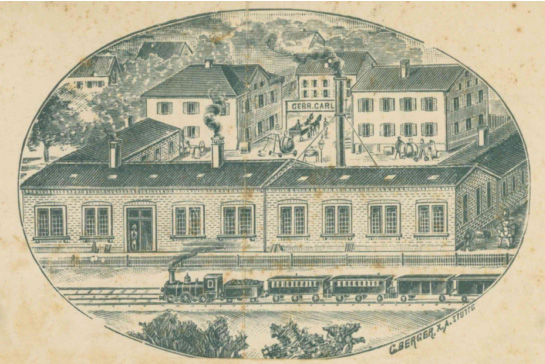 "INNOVATION DRIVEs us. Since 1869!"