The fine art of distilling technology - since 1869
Vodka by
CARL
CARL's vodka distilleries are technologically state-of-the-art, highly efficient systems that provide you as a customer with an optimal firing process and best qualities – combined with maximum efficiency and optimized Control, including Safety Features. They are characterized as followed:
Pot still (batch) from minimum 1,500 l net filling capacity OR
Continous working vodka rectification distilleries with up to 12,000 l alcohol per day
Plants/systems with 50+ rectification plates
Continous working de-methylizer systems
Polishing columns for reducing congeners alcohol
Vodka quality according to EU Spirituosen Codex – if fully equipped
Please feel free to contact us for further information and for detailed consulting.
Vodka
Distilleries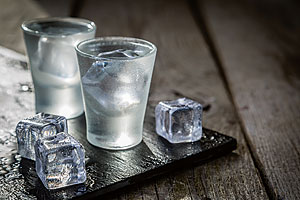 CARL bietet vielfältigste Möglichkeiten
Whiskey by
CARL
Tradition and Innovative technology  – paired with typical whisky pot still design. CARL's whisky distilleries are either executed as Scottish Single Malt Tradition as Wash and Spirit Still Combination or as stand alone Pot Still with side attached Aroma Column. Available in various expansion stages – tailored to your Distilling philosophy – characterized by the following features:
Traditional Scotch Malt whisky (batch) pot still design
Wash still & spirit still vs (continental) pot still with side column
Kettle with wide pot shoulder for wash & spirit still
700l up to 10.000l net filling capacity as standard size, bigger capacities on demand
Still head in lamp-glass or boil-ball or in Ogee style
Swan neck in wide radius
Lynne arm rising or falling towards the condenser
Spirit safe and integrated spirit receiver tanks – according to customer request
Indirect heating by steam jacket or external reboiler
Stainless steel condenser pipes – or optional in copper
Side attached purifier as option
Accessories as mash-/Lautertun, hot liquor tank and fermenters
Please feel free to contact us for further information. We are happy to consult you personally.
Whiskey
Distilleries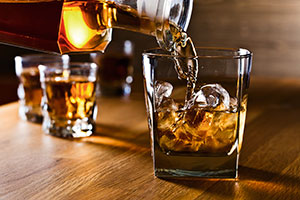 CARL bietet vielfältigste Möglichkeiten